As a leading graphic company, we provide a full range of design, photography, desktop publishing, printing, and bindery fulfillment services. Our customers include corporate clients as well as advertising agencies, manufacturers, and distributors - everyone interested in high quality graphics, screen, digital and offset printing at competitive prices.
Our service, quality and realistic pricing keep our current customers returning and earn us new clients regularly. In the 50 plus years we have been in business, we have developed sensitivity to the buyer's needs.
Our office has a dedicated staff of professionals experienced in all aspects of graphic and print production. State-of-the-art graphic / printing equipment gives us the edge in producing cost-effective printing with excellence.
So the next time you think of:
Brochures, Manuals, User Guides, Flyers, Mailers, Posters, Presentation Material, Newsletters, Training Material, Annual Reports, Digital Signages, Photography........think Leo!.

Novotel Juhu Beach Mumbai
Four Points by Sheraton
Westin Gardencity Mumbai
Orchid Hotel
Sahara Star Hotel
IBIS Mumbai
Hotel Kohinoor International
Manish Malhotra
Oriental College
HK College
Narang Hospitality
Citymax Hospitality
Wilson Sandhu India Ltd
Royal Palm Golf &Country Club
Imperial Palace Hotel
Palms Hotel Tower & Villas
Out of the Blue Restaurant
Flamingo Pharmaceuticals
Whispering Woods Resort
Hotel Diplomat
photography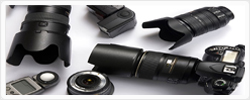 printing